Start Now Pack F1(Tropical Fruit)/ F3 Protein Powder/Tea Mix(Ori 50g) 1 set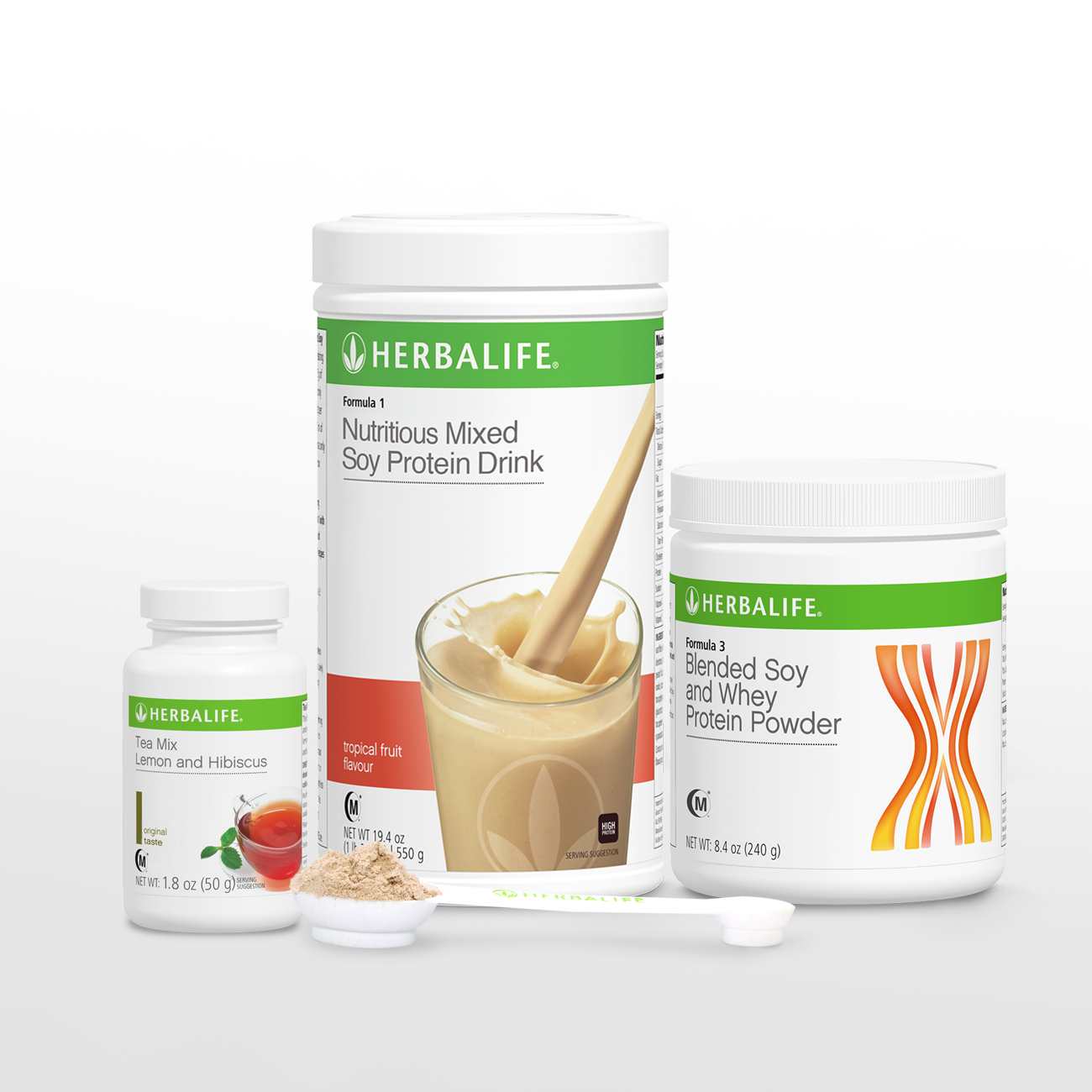 SKU 4282
Recommended Retail Price - West Msia: RM 529.98 | East Msia: RM 531.28
Product Overview
Start Now with Herbalife Nutrition Products with the Start Now Pack which consists of Formula 1 Nutritious Mixed Soy Protein Drink –Tropical Fruit flavour, Tea Mix and Blended Soy and Whey Protein Powder.
Key Benefits
Protein helps build and repair body tissue.
Protein helps build and maintain lean muscle mass.
Tea provides gentle boost for energy.
Disclaimer
The product is not intended to diagnose, treat, cure or prevent any disease.