Herbalife Nutrition Vitamin Mask Trial Pack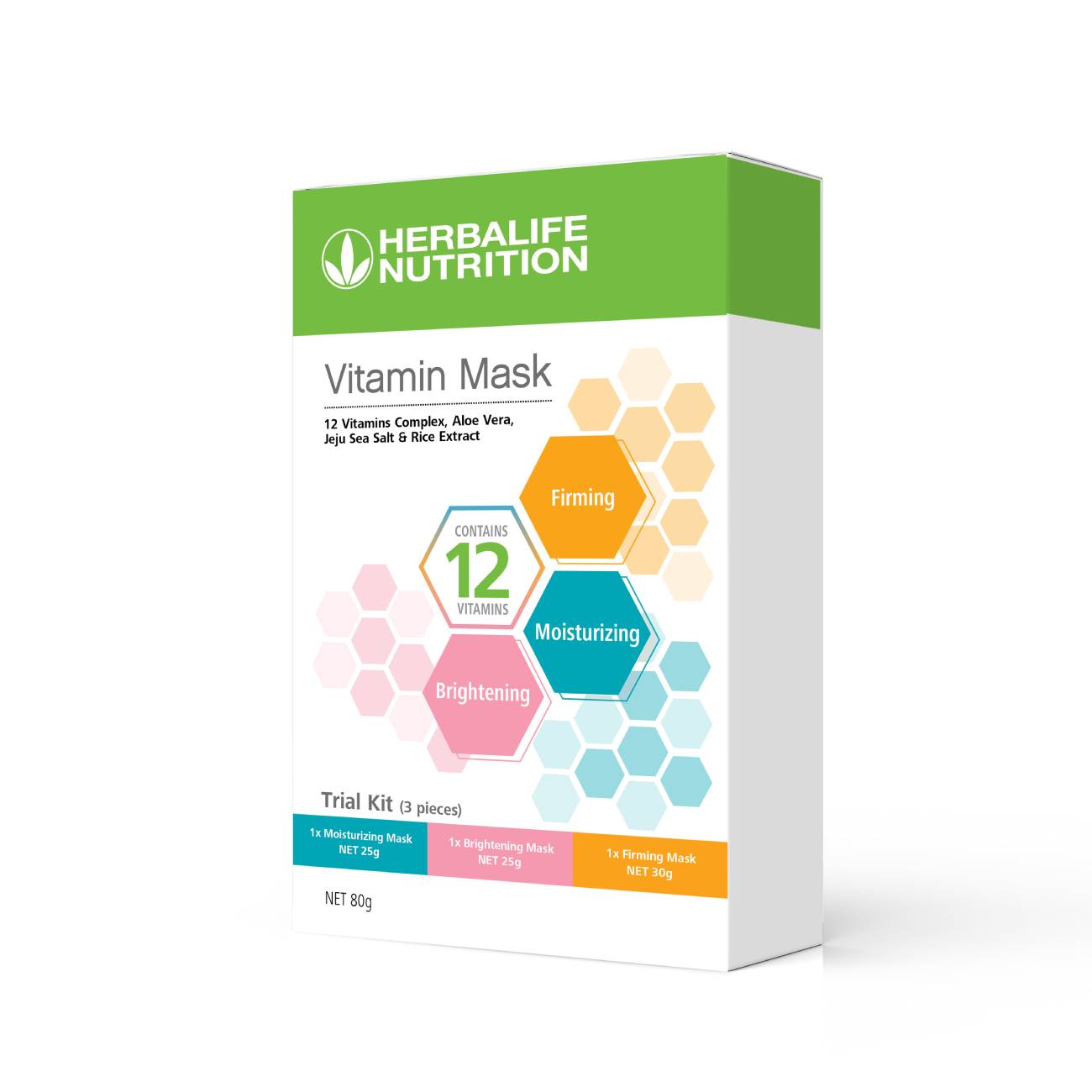 SKU 139K
Recommended Retail Price - West Msia: RM 69.63 | East Msia: RM 69.80
Product Overview
Convenient Moisturizing, Brightening & Firming all-in-one facial mask pack! Up your skincare regime with Herbalife Nutrition Vitamin Mask – a triple treat of nourishing and rejuvenating facial sheet masks. Each series comes enriched with a  proprietary blend consisting of 12 vitamins & premium skincare ingredients to cater for specific skin needs.
Each pack contains:
• Moisturizing Vitamin Mask (1 sheet)
• Brightening Vitamin Mask (1 sheet)
• Firming Vitamin Mask (1 sheet)
Disclaimer 
These products are not intended to diagnose, treat, cure or prevent any disease. Results are not typical, individual results may vary.