Herbal Aloe Concentrate Mix Mandarin 473ml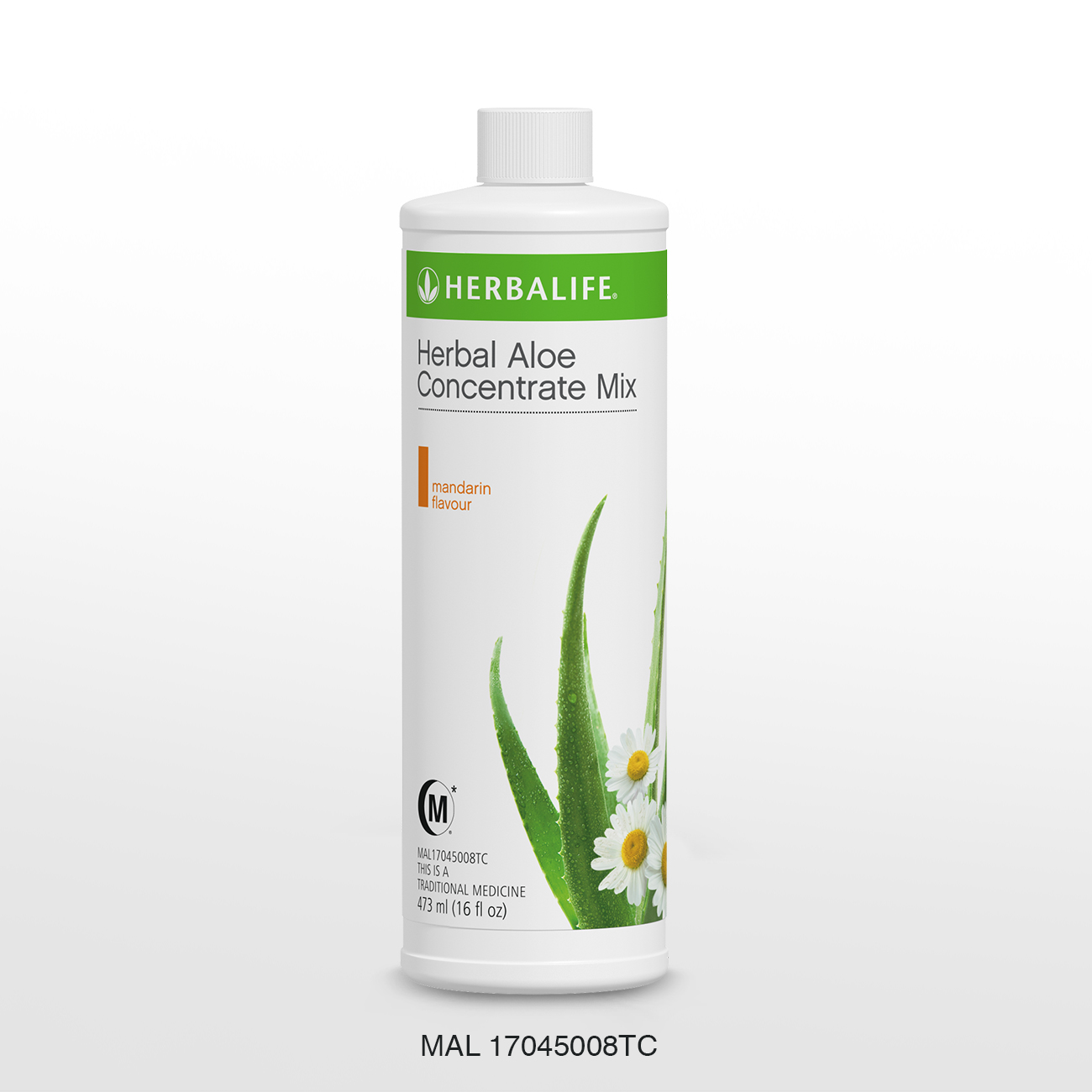 SKU 2631
Recommended Retail Price - West Msia: RM 207.69 | East Msia: RM 208.20
Product Overview
A supplement made from aloe vera that helps soothe digestive system.
Key Benefits
Made from aloe vera.
Includes the benefits of chamomile.
Helps to keep you hydrated while support nutrient absorption.
Herbal medicine that supplement your needs and help soothe digestive system. 
Disclaimer
This product is certified Halal by Islamic Food and Nutrition Council of America (IFANCA).
This product is not intended to diagnose, treat, cure or prevent any disease.
*This is a traditional product advertisement.
DILULUSKAN
KKLIU: 0081/2021
TARIKH TAMAT TEMPOH: 31 DISEMBER 2023